---
We select the best imported and domestic woods. The woods are picked for their beauty and strength. Once the wood arrives in our shop it is cut into strips and air-dried. When necessary the wood is kiln-dried. The strips are then cut into blanks and paired for the best match that nature will allow.
The pictures below are with our standard polyurethane finish. The Tung oil gives the wood a much richer look and examples can be seen on our Retro Grips page.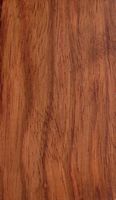 Bubinga
This is an African wood sometimes called African Rosewood though not a true Rosewood. A beautiful dense hardwood with rose coloring, an interlocked grain and fine violet figuring. It really takes on depth with the optional Tung oil finish.

Cocobolo
Cocobolo is no longer available. CITES has placed it on the restricted list as an endangered species. We don't want to have a Gibson Guitar moment so please don't send us any customer supplied Cocobolo.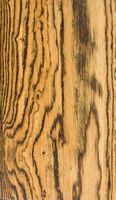 Cordia
...also called Bocote. A striking wood with yellow to yellow/brown with black strips. The high contrast of the light and dark make it a real eye-catcher. This dense and oily wood is a great choice for handgun grips.

Ebony
Available for 1911 grips only. This is a black wood with occasional brown or tan streaks. There are many species but when we order we only specify black. The black makes a great contrast on stainless or hard chrome lower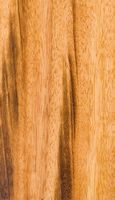 Goncalo Alves
This is the wood that back in the day Smith used when they made their own grips. It is also known as Tiger Wood, Jobillo and even South American Koa. Goncalo Alves will darken in time taking on a more rusty color. The Tung oil really brings out the natural luster of the wood.
Honduras Rosewood
Available for 1911 grips only. A true Rosewood with pinkish to purple brown color. It's got a fine texture with some darker figuring. It was used at one time by Colt's Custom Shop on some of their special pistols.

Macassar Ebony
Available for 1911 grips only. This is one of my favorites. It has all the attributes of Ebony with contrasting figure showing it to be a natural wood and not plastic as some find the black Ebony. The figuring ranges from tan to brown with black striping. Our current stock has some of the highest contrast we've ever seen.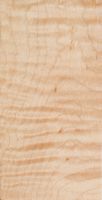 Maple
Available for revolvers only. This is one of our domestic choices. We use what we term fiddle back although it's also called curly, tiger and flamed. This is the figure used on fiddle backs, some rifle stocks and other decorative uses. We also offer it stained with a red, brown, antique gold, dark Walnut, silver/black and black.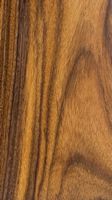 Moradillo
Here's a wood with as many names as there are variations from board to board. It's also known as Morado, Bolivian Rosewood, Pau Ferro, Santos Rosewood and others. This wood runs from a light brown to dark violet brown. It has contrasting figure and gives a very traditional look to that blued revolver. A light salmon streak will be found from time to time but it's rare. Please don't ask for a reddish Moradillo, it's light or dark brown that we can offer.

Osage Orange
Here is another domestic offering.  Golden to bright yellow in color it's one of North America's most durable woods.  In time it darkens to a brown color from exposure to UV light.  Considered a specialty wood because of the small sizes available we have found a reliable source allowing us to offer it to you.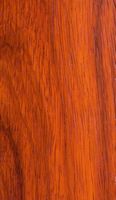 Padauk
When freshly worked this wood is an orange red in color. In time it darkens to a deep red. This is a coarse textured wood with some interlocking grain. Padauk is very similar to Walnut in weight and strength. This was one of the original woods we used back in the day.

Tulipwood
For 1911 grips only. This is a true Rosewood from Brazil. It's color ranges from yellow to pink with contrasting red figure.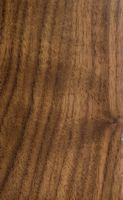 Walnut
We use an Iowa Black Walnut. What is there to say? This is your traditional wood used in the firearm industry. The true color really comes out with the optional hand rubbed Tung oil finish.

Silver/Black Dymondwood
No Longer Available.